Hi everybody, I'm Force64 if you don't know me!
In 2023, my music comes with a lot of -force-. The upcoming songs that I'm doing in my opinion are fire, but I'll wait for the opinion of yours :D
This time my music will be accompanied with covers made by me (The new songs and some old songs will get these ones. Also, I will upload each one in the Art portal)(I'm not an artist but I want my songs to have their own "identity"). Aeroky is the protagonist of these covers, If you want to meet it, go to the first art link: https://www.newgrounds.com/art/view/force64/heroes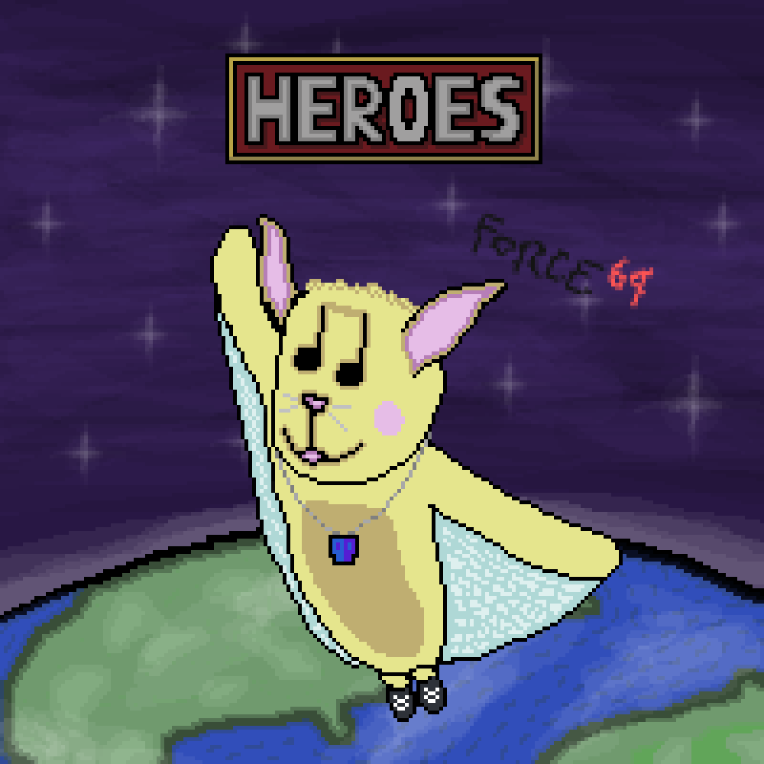 HERE ARE THE RELEASED SONGS IN THIS 2023:
(08/01/2023) Heroes (Original) https://www.newgrounds.com/audio/listen/1185890
---TO BE CONTINUED---
I am open for collaborations, if you are interested, you can send me a private message!
I opened a Ko-fi for donations and comissions (5 USD each song), if you want to give me some money for a specific job or voluntarily, you can go here: https://ko-fi.com/force64music
That's all, thanks fo your attention, I hope that you enjoy my content this year and beyond :D